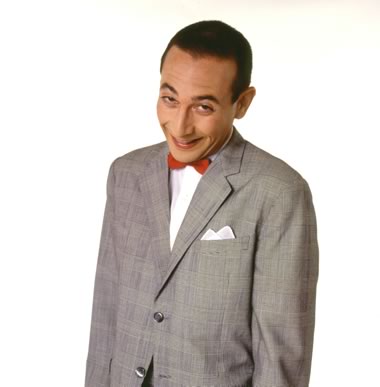 Comedic actor
Paul Reubens
has resurrected his wacky, childlike alter ego and will be unleashing him full force in 2010!
Pee-Wee Herman
, a character Reubens first developed as a routine with
The Groundlings
, is back! Herman was catapulted to national fame in the 1980s with performances across the U.S. as well as multiple appearances on late night shows. The character's vast success was taken even further by films such as
Pee-Wee's Big Adventure
and
Big Top Pee-Wee
as well as the smash hit series
"Pee-Wee's Playhouse"
.
The Pee-Wee Herman Show
will officially begin its four week run at Los Angeles' Nokia Theater on January 12th, 2010.
Director
Alex Timbers
states that this is not just a comedy show, but a "90 minute theatrical extravaganza." An extravaganza, no less! Timbers went on to state that the show is based on the five-season run of "Pee-Wee's Playhouse" and will feature "eleven actors, 20 puppets, 7 puppeteers, and Broadway scale production values throughout."
There has already been talk surrounding this project in regards to a tour of the show and a new
Pee-Wee's Playhouse
film is already in pre-production.
Sign me up!